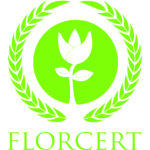 Erasmus+
FlorCert for future – Master (FFF-M)
Number of project: 2021-1-HR01-KA220-VET-000025762
FlorCert for future – Master (FFF-M) is a project funded by the Agency for Mobility and European Union Programs for a period of 30 months from 1. November 2021 – 30. April 2024. The project was created as a logical continuation of previous projects that schools in the FlorCert network have successfully implemented. With the aim of unifying basic knowledge and raising the level of professional skills for the florist profession, partners from Sweden, Slovenia, Serbia, Italy, and Croatia are involved in the project.
 The project will develop the systematization of knowledge development through modules for teachers and employers who work with students of the florist profession. Teachers and employers who complete the training (from basic to master) will receive an international certificate for the acquired knowledge and skills. This project includes interactive content such as videos, quizzes, memory games, and various types of questions in the florist's teaching process, the application of which will contribute to a more innovative and attractive approach to learning. The teaching content will also focus on environmentally friendly ways of making floral arrangements with biodegradable materials and recycling and waste management.
 One of the goals of the project is also to develop an application for florists to facilitate communication between teachers, students, and mentors with employers. The developed application will provide the basis for facilitated international communication, and the exchange of ideas, and expertise. By increasing the skills of teachers and employers the quality of the school and the employer will be strengthened, which will have a positive impact on the profession, and students will be better prepared for the challenges of the European labor market.